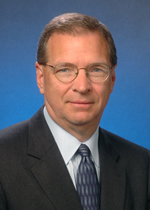 Welcome To Patrick S. Reid, CFO
Patrick Reid has over 30 years of professional experience as an Auditor, Director of Operations, Controller and Chief Financial Officer for privately held companies. His experience includes positions with successful businesses in the fields of manufacturing, retail, healthcare, and the service industry. He has worked for established firms and industry leaders in both domestic and international marketplaces, including one of Inc. Magazine's 500 fastest-growing companies.
What does Patrick S. Reid, CFO offer that is different from the others?
OUTSOURCE CFO SERVICES • STRATEGIC FINANCIAL PLANNING • PROJECTIONS • ACCOUNTING MANAGEMENT
INTERIM & OUTSOURCE CFO AND FINANCIAL MANAGEMENT SERVICES
Accounting Management, Policies and Procedures
Bank Relations Development
Cash Flow Management and Projections
Financial Statement Analysis and Preparation
Staff Development
Strategic Business Plan
Interim CFO Services